Joel Paterson MA(Hons) MRICS
Chartered SurveyorEmail
:
joel@bowlts.com
Tel
: 01343 610807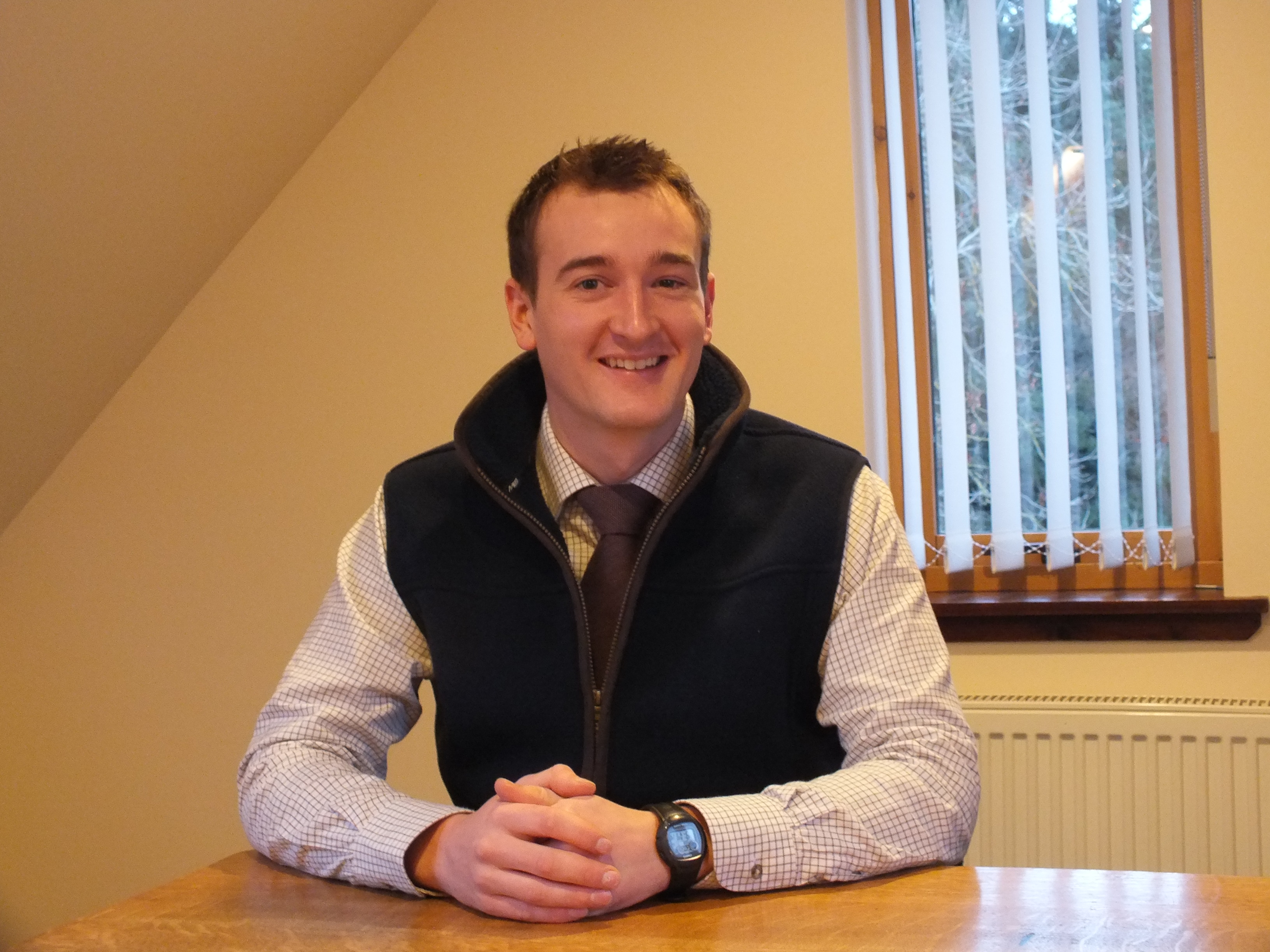 Joel joined the firm in September 2015 as a Chartered Surveyor.
With experience in both the public and private sectors, Joel undertakes management of retained rural estates and is involved in other professional work including compulsory purchase and compensation claims and property lettings.
Joel has further expertise in environmental management including agri-environment funding, management agreements and designations.
Specialist Areas:
Rural Estate Management
Compensation Claims
Property Lettings
Environmental Management and Funding
RESIDENTIAL DEVELOPMENT SITE,
MUIRHEAD, KINLOSS, MORAY
Forres 4 miles Elgin 9 miles
An attractive residential building plot in a secluded rural setting near Kinloss.
Planning Permission for the erection of detached dwelling house and double garage.
Site extends to 0.14 Hectares (0.35 Acres) or thereby.
Mains water and electricty nearby.
Uninterrupted views to the south-east over open farmland
COVID-19 PANDEMIC
UPDATE ON SERVICE DELIVERY AT BOWLTS CHARTERED SURVEYORS
We continue to monitor and act on guidance from the Scottish government, NHS and other relevant agencies to ensure the safety and wellbeing of our clients, team and the wider public.
Steps taken include:-
our team continue to work in the main, remotely from home;

in line with government guidelines, we are avoiding unnecessary travel;

physical attendance at conferences and events has been suspended and only essential meetings, such as property viewings for let properties, etc, are being undertaken;

recommended hygiene and social distancing procedures are being observed and implemented.
Our remote working systems have operated well, aided to a large part by our capable and highly motivated team, who continue to work hard to ensure that our client service is maintained. We remain very grateful to them for this and for their continued support in what have been challenging times for everyone.
Video call and conference facilities continue to meet our need for meetings and, as everyone has become more used to this way of communicating, have proven highly useful in ensuring business can go on, insofar as possible, as normal.
In the meantime, our team can still be contacted by way of their usual phone numbers or email addresses, as well as via our main office number.
As always, our principal aim remains to ensure the safety and wellbeing of our team, clients and the wider public, whilst providing the services our clients require.
Thank you for your continued support and please do stay safe.