NEW FUNDING FOR WOODLAND CREATION ADVICE
Posted on
The Scottish Government has recently introduced access funding to give landowners advice on woodland creation opportunities. Scottish farmers and crofters can now apply for up to £1,000 of funding through the Farm Advisory Service (FAS) to enlist the help of a specialist adviser to help with woodland creation.
The adviser will work with the land manager to add value to underproductive land by reviewing farm-specific opportunities and financial incentives available to create or manage woodland. This may include identifying the most suitable grants and assistance packages that farmers and crofters can use to optimise the use and value of their land. Previously the cost of this initial advice had been borne by the landowner.
Dr Ben Lennon, Senior Forester at Bowlts, is a registered Specialist Advisor with the Farm Advisory Service and able to provide advice on woodland creation, carbon trading and grant funding opportunities. Bowlts have completed many successful woodland creation schemes across Scotland and welcome enquiries from clients old and new.
For more information contact Ben on 07717 227682 or email ben@bowlts.com.
Residential Development Sites, Hatton
Two residential development sites, in a rural location, each with Detailed Planning Permission for the erection of a three bedroom detached dwelling house.
Mature trees bounding both plots
Surrounded by open farmland
Mains water and electricity understood to be in close proximity
Plot 1 - Offers over £92,000
1,260 m² (0.31 acres) or thereby
Plot 2 - Offers over £92,000
1,271 m² (0.31 acres) or thereby
COVID-19 PANDEMIC
UPDATE ON SERVICE DELIVERY AT BOWLTS CHARTERED SURVEYORS
We continue to monitor and act on guidance from the Scottish government, NHS and other relevant agencies to ensure the safety and wellbeing of our clients, team and the wider public.
News Headlines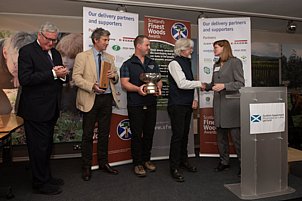 Bowlts' foresters, Dr Ben Lennon and Ben Watson, recently attended the Royal Highland Show in June, with the owner of Scaniport Estate, James Ba Full Story...