TRAINEE OR RECENTLY QUALIFIED CHARTERED SURVEYOR
We are looking to expand our team by recruiting either a graduate surveyor with a degree accredited by the RICS which will allow them to progress towards completion of the APC or a recently qualified chartered surveyor.
Responsibilities will include providing support with rural estate management, sales and purchases, valuation and compensation work, landlord and tenant issues, and all other work carried out on behalf of clients.
The successful candidate will ideally have:-
knowledge of agriculture, rural issues and the countryside;
good interpersonal skills and an ability to communicate effectively;
the ability to show initiative and a high level of attention to detail;
a willingness to be part of a team and to interact with other professional staff.
Operating in a friendly environment, this opportunity offers long term career prospects within an experienced team. A competitive salary package is on offer.
Interested parties should send their CV and covering letter to mandy@bowlts.com.
CROFT WITH PLANNING PERMISSION FOR RESIDENTIAL DWELLING TO NORTH EAST OF DUART, 2 KINLOCHEWE
A croft, extending to 0.51 hectares (1.26 acres), (subdivsion pending), benefiting from
Planning Permission in Principle (ref: 19/00857/PIP) for the erection of
a detached dwelling house, ideally situated in the village of Kinlochewe.
News Headlines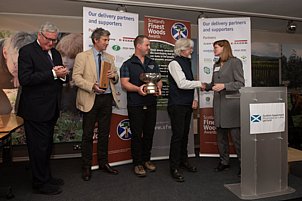 Bowlts' foresters, Dr Ben Lennon and Ben Watson, recently attended the Royal Highland Show in June, with the owner of Scaniport Estate, James Ba Full Story...