ORDNANCE SURVEY
---
We are now an Ordnance Survey Licensed Partner and as such can supply you with Ordnance Survey maps and data both in printed and digital format.
Whether you need to submit plans for a planning application, or require a new title plan for your house - we can access and provide up-to-date mapped information, from a single house site to the whole of Scotland.
We can provide access to a range of datasets at various scales and different levels of accuracy including:-
OS Mastermap (1:1,250, 1:2,500), Vector Map Local (1:10,000), Explorer (1:25,000) and Town (1:50,000)
Applications:-
Title Plans
Planning Applications
Decrofting Plans
Valuations
Estate Mapping
Property Sales
For more information contact Caroline Cook (GIS Coordinator).
Or visit our new survey website on www.bowlts-surveys.com
CROFT WITH PLANNING PERMISSION FOR RESIDENTIAL DWELLING TO NORTH EAST OF DUART, 2 KINLOCHEWE
A croft, extending to 0.51 hectares (1.26 acres), (subdivsion pending), benefiting from
Planning Permission in Principle (ref: 19/00857/PIP) for the erection of
a detached dwelling house, ideally situated in the village of Kinlochewe.
News Headlines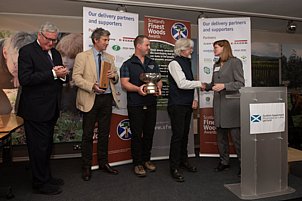 Bowlts' foresters, Dr Ben Lennon and Ben Watson, recently attended the Royal Highland Show in June, with the owner of Scaniport Estate, James Ba Full Story...