HISTORIC DESIGNED LANDSCAPES AND SPECIALISED WOODLAND MANAGEMENT
---
Trees and woodland often needs to meet the needs of specific non-timber objectives. These objectives can range from native woodland restoration; the design of farm shelter woods; sporting woodlands or community and amenity needs. Our foresters are not only able to draw on their own experience but also upon the expertise of other land managers within the firm to ensure that our advice fully integrates with other aspects of land management such as agricultural, sporting and other rural enterprises.
Trees and woodlands are often an important feature of historic and designed landscapes. We have specialised experience in the planning and management of culturally important landscapes such as parks and gardens including evaluation, assessment and historical research.
We can offer a range of services relating to specialised woodlands includings:
Planning and management of historic designed landscapes
Farm woodlands
Community and amenity woodlands
Ancient and native woodlands and wood-pasture
Sporting and game management
Woodland diversification
---
For further information on Specialised Woodland Management please email Dr Ben Lennon or phone 07717 227682.
Residential Development Sites, Hatton
Two residential development sites, in a rural location, each with Detailed Planning Permission for the erection of a three bedroom detached dwelling house.
Mature trees bounding both plots
Surrounded by open farmland
Mains water and electricity understood to be in close proximity
Plot 1 - Offers over £92,000
1,260 m² (0.31 acres) or thereby
Plot 2 - Offers over £92,000
1,271 m² (0.31 acres) or thereby
COVID-19 PANDEMIC
UPDATE ON SERVICE DELIVERY AT BOWLTS CHARTERED SURVEYORS
We continue to monitor and act on guidance from the Scottish government, NHS and other relevant agencies to ensure the safety and wellbeing of our clients, team and the wider public.
News Headlines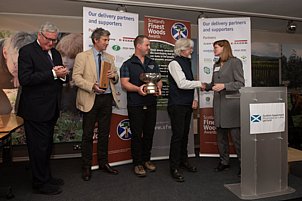 Bowlts' foresters, Dr Ben Lennon and Ben Watson, recently attended the Royal Highland Show in June, with the owner of Scaniport Estate, James Ba Full Story...