DISCLAIMER
The information and material contained in this website is provided for general use only. It does not constitute legal or other professional advice. Bowlts assumes no responsibility for the accuracy of any particular statement and accepts no liability for any loss or damage which may arise from reliance on the information contained in this website.
This web site is not intended to replace the need to obtain professional advice in relation to any topic discussed.
Further, any information on this website will be generally restricted to matters falling within the Laws of Scotland. Links to other websites from these pages are for information only and Bowlts accepts no responsibility or liability for access to other material on any website which is linked from or to this website. Links to this website can be made but only with our prior consent.
COOKIES POLICY
Since 26 May 2012, under EU law, websites are required to gain permission from users before placing cookies on their computer or mobile device.
On the Bowlts' website, we use cookies to improve your experience of our website.
By using our website, users agree that we can place some types of cookies on their computer or mobile device. These cookies enable users to move around our website and use essential features and do not persist when the visit is ended.
We also collect anonymous information about website usage and this data is stored on the Google Analytics system.
If, during a visit, a user chooses to download a property schedule, the option is provided to allow an email address to be remembered. By ticking this box, we make the assumption that consent has been given to allow a cookie to remember this information.
Should you have any queries regarding our usage of cookies, please do not hesitate to contact us on 01343 890400 or by email.
Three Residential Development Sites
Blairninich, by Strathpeffer, Ross-shire.
---
An excellent and rare opportunity to purchase three residential development sites extending up to approximately 0.25 acres each, ideally situated between Dingwall and the historic spa town of Strathpeffer. Each plot has the benefit of Planning Permission in Principle for the erection of a detached residential dwelling.
Details of the Planning Permission in Principle are contained in the Highland Council's Decision Notice (Ref: 15/02580/PIP). All of the planning documentation can be inspected online via the Highland Council's e-planning facility or by arrangement with the selling agents.
For sale as a whole or in separate lots.
Offers are invited in the region of £80,000 per plot or £240,000 for the whole.
PLOT 1 - SOLD
COVID-19 PANDEMIC
UPDATE ON SERVICE DELIVERY AT BOWLTS CHARTERED SURVEYORS
We continue to monitor and act on guidance from the Scottish government, NHS and other relevant agencies to ensure the safety and wellbeing of our clients, team and the wider public.
News Headlines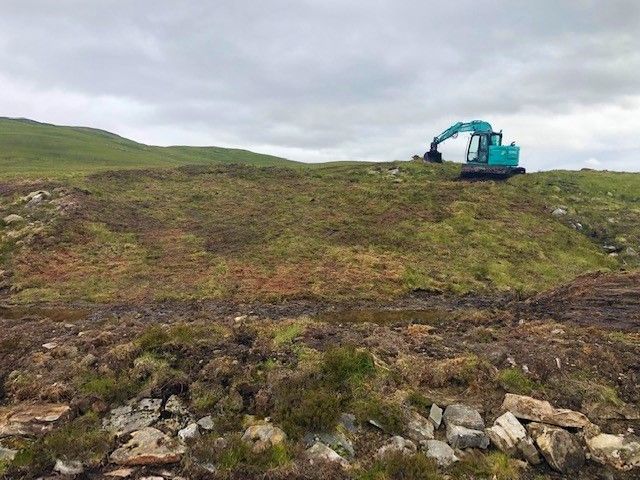 The Scottish government has recently reopened the Peatland Action Scheme for applications in 2021. The Peatland Action Scheme is a multi-million po Full Story...